About Kroodle
Make real impact with smart technology
We are Kroodle
Kroodle is an insurtech startup, previously part of Aegon. After a recent management buyout, Kroodle is now 100% independent.
We develop new forms of insurance with the help of the latest (IoT) technology. We are capable of creating and realizing new ideas to make an impact in the customers' everyday life.
We are located in the Apollo 14 building in The Hague, part of the Impact City program.
What do we do?
We make insurance products smarter with our digital solutions. We measure the customers behaviour using 'connected devices' like a your phone or a FitBit. You give us data about your behaviour, we reward you with discounts and/or perks if you choose for a responsible life and driving style. And we make it fun by offering you insights and smart functionalities in our apps.
More information about our products: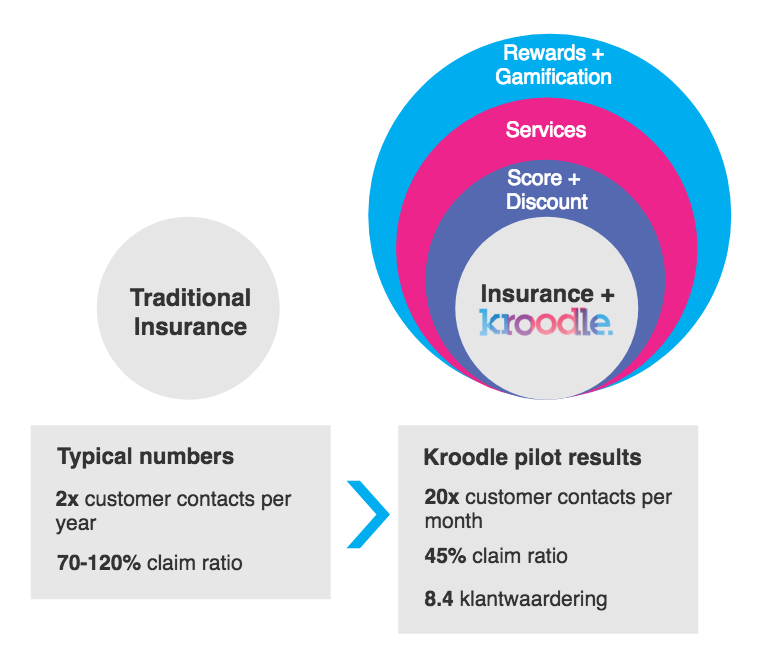 We make things with impact
If you choose a healthy way of living or a safe way of driving we reward you with a discount on your fee. Not only good for you & us, but we like to think we are making the world a tiny bit better with more fit people and safer roads. Lot's of birds in one stone!
Contact
Contact us at contact@kroodle.io or call +31619266796 (Kees)
How it started: the first Facebook insurer in the world
Easy does it!
Did you know that Kroodle launched worlds first Facebook insurance in 2013? Who would have thought that you could buy insurances with just your Facebook account. No complex forms, no signatures, no policy numbers and no paper.
Kees Veldhuizen
CEO
Paul Wijhenke
CTO